Sopwith Mods (1984 - 2003)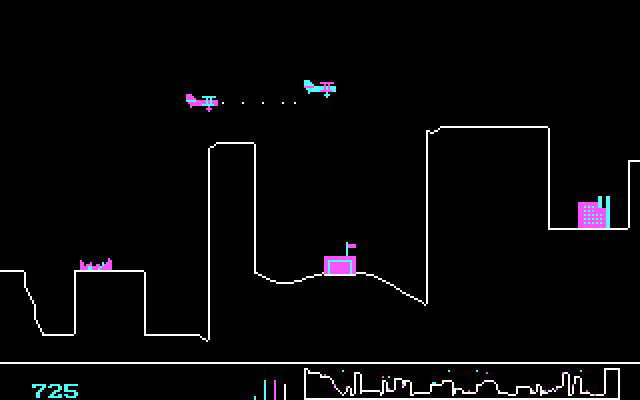 There have been numerous modifications made to the classic Sopwith game, some modifying the terrain, others altering the music, sound effects, and other miscellany.
---

The Red Baron [DOWNLOAD]

Essentially a modified version of Sopwith 1 with identical gameplay. Only the title screen, with the multiplayer feature option, has been altered. The question of who altered it and why is a mystery. Requires DosBox to play. Thanks to Seth Vinchattle for re-discovering this game!
---
Top Gun [DOWNLOAD]
A clone of Sopwith2 with altered title screen text by "Frank and Jeff" with comments about "Barry".
---
Sökwith2 [DOWNLOAD]
A modified version of Sopwith2 by "ah251@torfree.net" that alters the map, music, and text. It's very difficult to beat a level in Sökwith due to the tricky object placement. There is a hidden easter-egg in Sökwith where the outline of the map looks like a... well... you'll have to find out for yourself!
---
Blokwith [DOWNLOAD]
A modified version of Sopwith2 by "Samor" that replaces the landscape with rectangular shapes, and alters the music and text.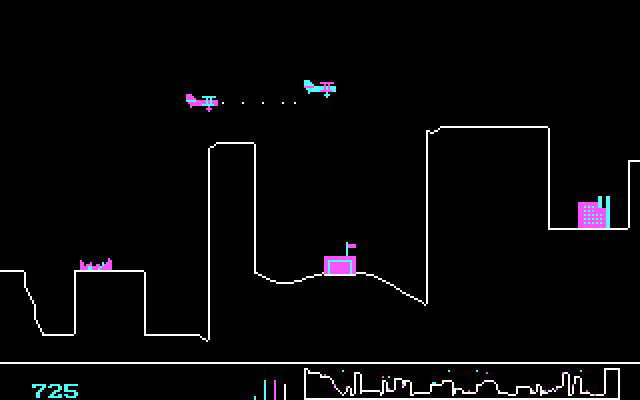 ---

Mod Utilities
It's now easy to design your own Sopwith mods with two utilities:
Sopedit.zip [DOWNLOAD]
Andrew Durdin's simple map editor written in Qbasic (you can read the instructions to run it here).
Sop2lvl.zip [DOWNLOAD]
Matt Zebrowski's much more advanced level designer in Visual Basic that can import any Sopwith EXE file, make changes using a pen-tool, and export a recompiled Sopwith game with the new map.
---
And one more honorable mention:
Artman's Goplanes [DOWNLOAD]
Shawn LeBlanc's side-scrolling Sopwith-esque DOS game with colorful graphics and smooth gameplay. Requires DosBox to play.